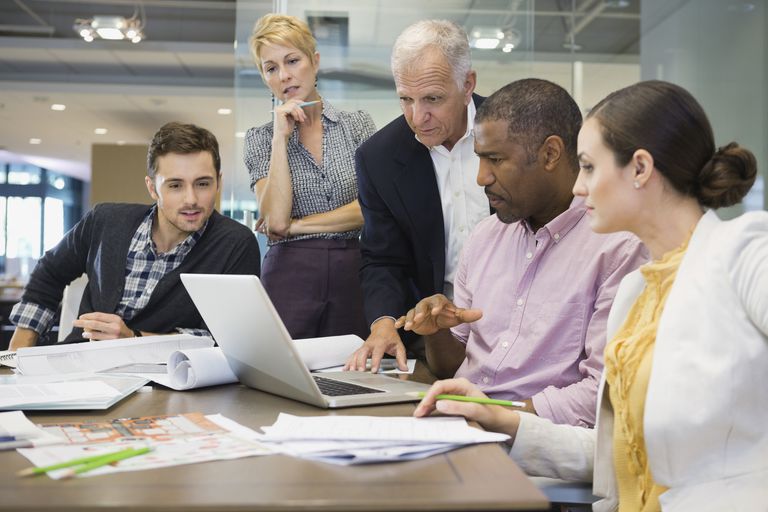 7 Common Management Job Titles and Responsibilities
Regardless of industry, the ability to effectively manage others and motivate excellent work is one of the greatest skills you can have in the professional world. 
Skilled managers are always in demand and can command lucrative salaries. According to the Bureau of Labr Statistics, hiring employees at the management level is expected to grow by six percent from 2014 to 2024, so it is a promising career path.
From developing infrastructure to coordinating software updates, IT managers ensure the company and its employees are working at full capacity. Additionally, the manager determines if there are any weaknesses in the system, such as outdated programs or overloaded servers, and determine if there are any security threats.
Financial Manager:
Financial managers ensure companies are in good financial standing, from tallying profit and loss reports to handling tax reporting. They help leaders identify cost savings solutions and efficiency optimizations to increase profits. 
Food Service Manager:
Food service managers handle the daily operations of restaurants or hotels. They make sure there is enough inventory for meals, there is adequate staff to handle busy periods and that customers are satisfied with both the food and the restaurant's service.
Medical Services Manager:
Medical services managers, such as those in a doctor's office, manage daily operations, such as overseeing scheduling, office expenses, doctor availability, and medical benefits. Managers need to understand and stay ahead of medical regulations and laws that affect healthcare access. 
Management positions are important roles in every industry, from food service to finance. Whether you are managing a restaurant or developing a new advertising campaign, your ability to lead employees and handle every aspect of a project to deliver it by its deadline is essential for the company's success. As such, your role as a manager is extremely important and your skills are very much in demand.
A good manager can easily transition to new companies and can often command hefty raises. A career path in management can be a profitable path and looks to be a stable option going forward. If you are preparing for an interview as a manager, take some time to review common manager-level interview questions, along with the best answers. 
Job Title Samples
Sample job titles and job title lists categorized by industry, type of job, occupation, career field, and position level.