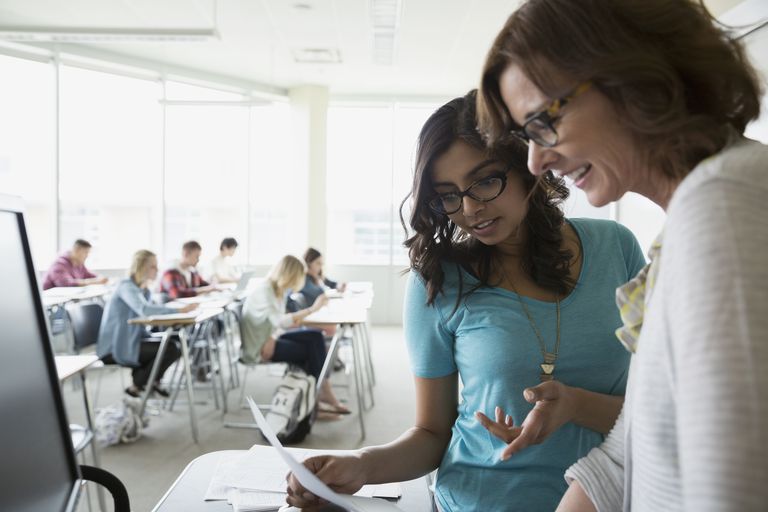 Academic Reference Letter and Request Examples
Do you need to write to a teacher requesting a reference letter? Or do you need to write a recommendation letter for a student? These references are often called academic letters of recommendation. The letter may be a recommendation for a college, scholarship, special college program, or fellowship.
Academic recommendations may also be requested as part of a job application and can be very powerful when applying for a job or internship where the job correlates to the academic experience of the applicant.
Sincerely,
Sue Wright
555-555-5555
suewright@ccc.com
Sample General Academic Recommendation for a Student
This general academic reference letter can be drafted by a teacher for a student to keep in their academic portfolio for future use.
To Whom It May Concern,
I am writing this reference for Mary Miller, a student I was fortunate to work with during her senior year at Newton College.  As both Mary's academic advisor and professor of Children's Literature, I have watched her grow into a passionate and knowledgeable teacher. 
A natural in the classroom, Mary has worked with students in both inclusive classrooms as well as inpidually, focusing on their special needs in reading and writing.
Mary is a patient and compassionate teacher and is the ideal candidate for your special education graduate program.
  Please feel free to contact me with any additional questions you may have regarding Mary at 555-123-2345 or email, lemail@college.edu.
Sincerely,
Laurie Gallo
Education Department Chair
Newton College
Sample Academic Recommendation for a Student
Here is a sample academic reference letter from a teacher.
Dear Ms. Jones:
I am writing this reference at the request of Katie Kingston who is applying for the Summer Communications Program at XYZ University.
I have known Katie for two years in my capacity as a teacher at Smithtown Middle School. Katie took English and Spanish from me and earned superior grades in those classes. Based on Katie's grades, attendance and class participation, I'd rate Katie's academic performance in my class as superior.
In conclusion, I would highly recommend Katie Kingston for this academic program. If her performance in my class is any indication of how she will succeed, Katie will be a positive addition to the program. If you should need any additional information, you can feel free to contact me at 555-555-5555 or by email at name@email.com anytime.
Sincerely,
Susan Samuels
Teacher
Smithtown Middle School
More About Academic References: Academic Recommendation Letters | How to Ask a College Professor for a Recommendation