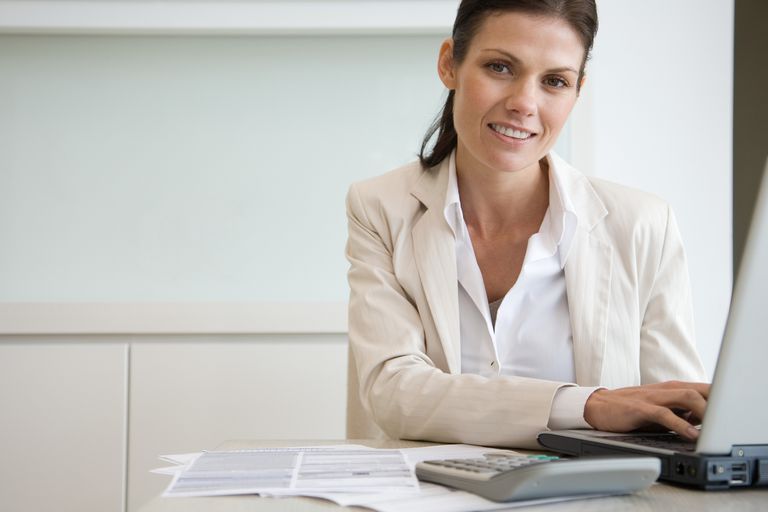 Accounting Job Titles and Descriptions
People who work in accounting record, analyze, and maintain financial accounts. They might work for the government, a large company, or a small business.
Because accounting is such a broad field, there are many accounting job titles. Read below for a list of some of the most common accounting job titles, as well as a longer list of accounting job titles.
Use these lists when searching for a job in accounting.
A – D
Accountant
Accounting Clerk
Accounting Clerk Leader
Accounting Director
Accounting Manager
Accounting Supervisor
Accounting Vice President
Accounts Supervisor
Assistant Director of Finance
Assistant Director of Financial Operations
Audit Supervisor
Auditor
Bookkeeper
Budget Analyst
Budget Manager
Bursar
Certified Public Accountant
Chief Accounting Officer
Chief Financial Officer
Compliance Auditor
Comptroller
Contracts and Financial Compliance Manager
Controller
Corporate Accountant
Cost Accountant
Credit Analyst
Director of Financial Operations
E – L
Environmental Auditor
External Auditor
Financial Analyst
Financial Assurance Manager
Financial Assurance Specialist
Forensic Accountant
Gift Administration Specialist
Gift Assurance Officer
Government Accountant
Government Auditor
Grants and Contracts Assistant
Grants and Contracts Specialist
Industrial Accountant
Information Technology Audit Manager
Information Technology Auditor
Internal Auditor
M – R
Management Accountant
Managerial Accountant
Payroll Manager
Payroll Services Analyst
Private Accountant
Public Accountant
Revenue Cycle Administrator
Revenue Cycle Manager
Revenue Cycle Supervisor
S – Z
Senior Auditor
Senior Budget Analyst
Senior Cash Management Analyst
Senior Financial Analyst
Senior General Audit Manager
Senior Gift Assurance Officer
Senior Grants and Contracts Specialist
Senior Strategic Planner
Staff Accountant
Staff Auditor
Strategic Planner
Strategic Planning and Institutional Analysis Manager
Strategic Program Planning Advisor
Tax Accountant
Tax Specialist
Lists of Job Titles
More information on job titles and job titles for a variety of occupations.
Job Title Samples
Sample job titles and job title lists categorized by industry, type of job, occupation, career field, and position level.
Read More: List of Accounting Skills | Accountant Interview Questions | How Much Does an Accountant Earn? | How to Get a Job as an Accountant | Accounting Keywords for Resumes