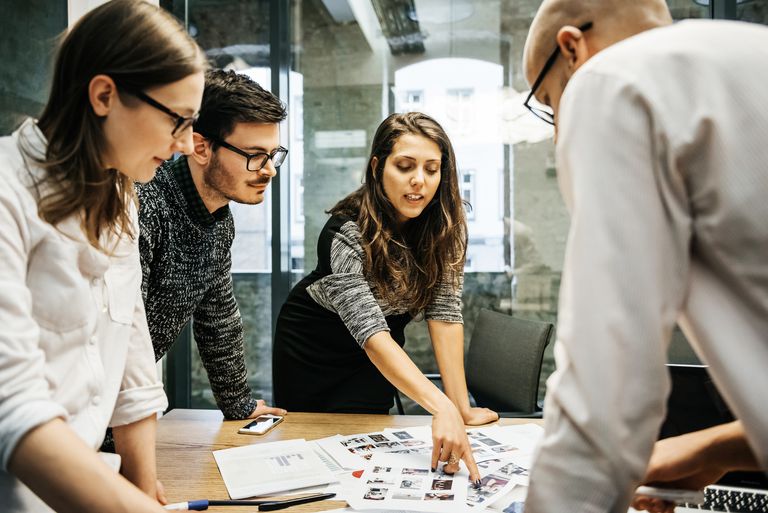 Get Smarter and Jump-Start Your Career (Without Going Back to School)
Maybe you've hit a wall in your career, and can't quite seem to land that promotion. Or your real-world experience has shown you another career path you'd like to pursue, but you don't yet feel qualified to take the leap.
For some, sharpening the pencils and heading back to school is the go-to solution, but it shouldn't necessarily be your default. "Sometimes [your best move] can be circumventing school altogether," says Jenny Blake, author of Pivot: The Only Move That Matters Is Your Next One.
Itunes and Audible, which can open the door to audiobooks and podcasts when it comes to learning the ins and outs of new topics. Most podcasts are free, and a subscription to audiobook platform Audible is $14.95 per month after the 30-day free trial. (Membership grants you one audiobook free per month, plus 30 percent off any purchase.)   
Seal the Deal With Some Experience
There's a reason "learn by doing" is such a popular piece of advice — it builds your skills and your resume at the same time. "Get miles on you!"  says career and executive coach Maggie Mistal. Once you've gained the skills and put them into practice, you can list them in both the "skills" and "experience" sections of your resume. In the beginning, you may need to offer your assistance cheap or pro bono, so reach out to local startups and offer them this deal.
Sites like TaprootFoundation.org, VolunteerMatch.org and Idealist.org are also great places to start, if you'd like to gain skills working with a nonprofit. (It'll likely be easier to get your foot in the door and put the skills you've learned to use.) Another option is Catchafire.org, a website that matches talented people to causes they're passionate about. You input a topic you care about, as well as what you're good at, and the site helps you find a project to contribute to that incorporates both. 
You'll be contributing to a good cause — and beefing up your resume while you're at it.
With Hayden Field
From :Get Smarter and Jump-Start Your Career (Without Going Back to School)