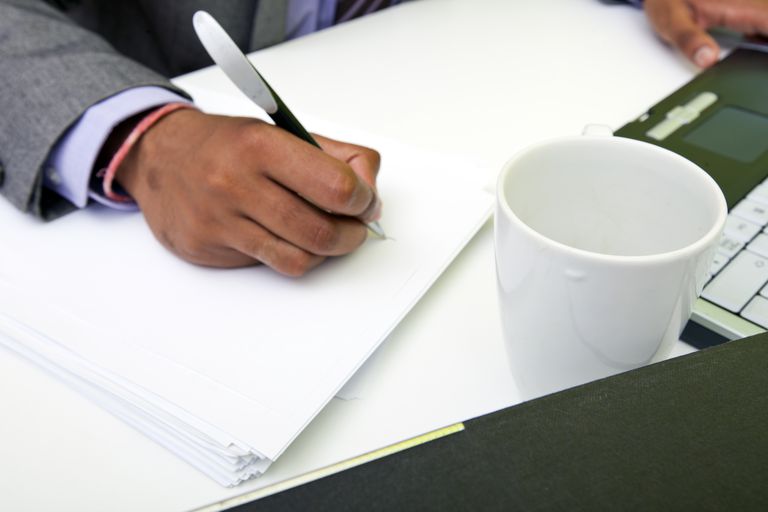 Sample Reference Letter for an Employee
Do you need to write a reference letter for an employee, or do you need to request one to use when you apply for a job? Employees will often ask a former employer to write them a letter of reference. If you agree to write the letter, you want to make sure it is personalized for the candidate and for the job for which he or she is applying.
Below is advice on how to write a reference letter, as well as an example of a reference letter for a former employee.
While examples, templates, and guidelines are a great starting point to your letter, you should always be flexible. You should tailor a letter example to fit the candidate's work history, and the job for which he or she is applying.
Reference Letter Example for an Employee
To Whom it May Concern:
I would like to recommend Muriel MacKensie as a candidate for a position with your organization. In her position as Administrative Assistant, Muriel was employed in our office from 20XX – 20XX. Throughout her time with our organization, she demonstrated critical skills that would make her an excellent employee at your company.
Muriel did a terrific job in her position and was an asset to our organization during her tenure with the office. She has excellent written and verbal communication skills, is extremely organized, can work independently, and is able to effectively multi-task to ensure that all projects are completed in a timely manner.
Because of her effectiveness, I even gave her additional responsibilities, including developing a training program for our interns. Muriel went above and beyond in that assignment, as she does in all tasks.
Muriel was always willing to offer her assistance and had an excellent rapport with the many constituents served by our office including clients, employers, and other professional organizations. This would be particularly valuable for your company, as you state you are looking for a candidate who can effectively communicate with people across departments.
She would be an asset to any employer, and I wholeheartedly recommend her for any endeavor she chooses to pursue. Please let me know if you have any further questions.
Sincerely,
John Doe
Job Title
Company
Address
Phone
Email
Suggested Reading: Sample Letters of Reference | Character and Personal References | Requesting References | Writing Reference Letters